in My Medical Student Life
By Nabeel Ibrahim
Published on 23/10/2019
I'm SHIUNA MUNAWWAR and this is My Medical Student Life
Aminath Shiuna Munawwar (Shiu) is currently in her Second Year of Medical School. She was DLA president and member of the prefect board in Secondary school and High school. She also won 3rd place overall in Secondary school. The 24-year-old says that she likes spending time reading stories and doing DIY projects.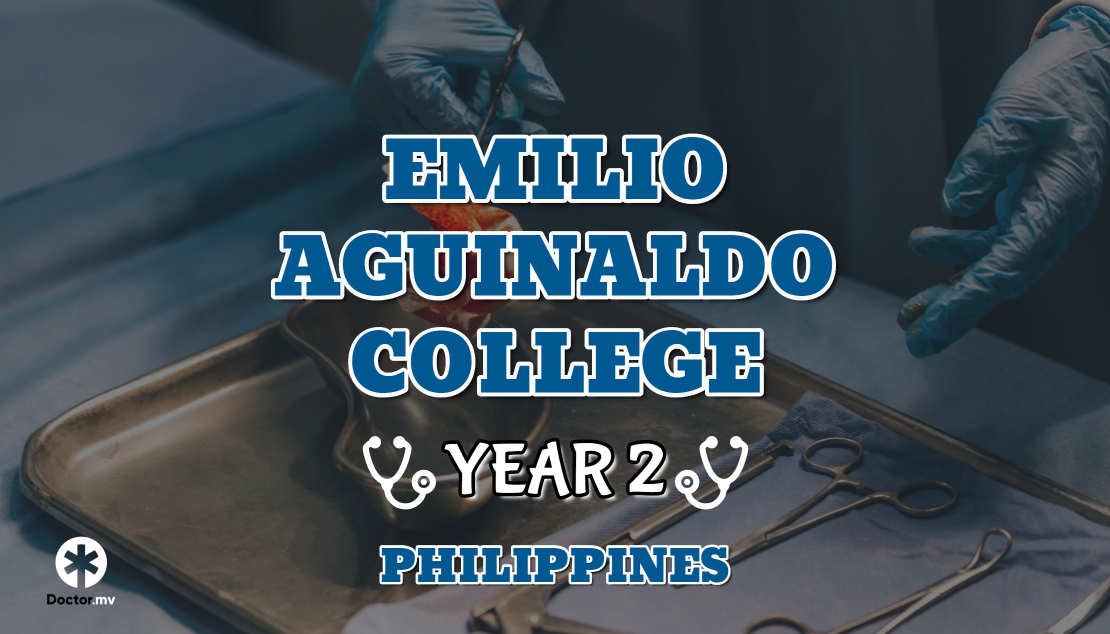 Nabeel Ibrahim
Published on: 23/10/2019
Second Year
Philippines
Emilio Aguinaldo College
Aminath Shiuna Munawwar
Advertisement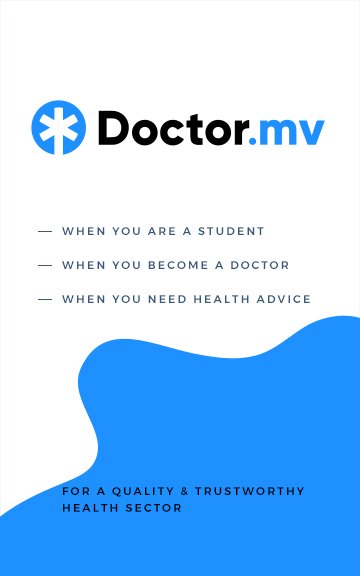 University
Emilio Aguinaldo College
Current Year
Second
Medical Specialty Interested in
I am currently interested in Neurology, Neprology and oncology.
One Word that Describes You
Friendly and Helpful
Most Intriguing subject in Medical School
Pathology
What was your path to Medical School like?
For as long as I can remember, I have always wanted to become a doctor. When I was kid, people used to ask me what my ambition is and I remember replying to them 'I want to become a doctor'. I don't know how that thought came to my mind, but I always loved the hospital environment and helping people.
I completed my O'level from Irushadhiyya School, Maradhoo/Maradhoofeydhoo, Addu City. Since I was planing to study medicine, I got enrolled in the science stream.
After completing my O'level I had to wait 6 months at home before starting A'level. I completed my A'level from Addu High School, Hithadhoo, Addu City. It turned out A'level was not as easy as O'level. I had a hard time understanding the concept of physics and biology. At the end I managed to pass my A'level. But the results were not as good as I expected.
After graduation, while I was waiting for the final results of my last exam, one of my friends suggested me to do a health care course before starting medicine. I knew my final results would not be that good and I wanted to spend some time with my family before starting medicine.
So I accepted my friend's offer and joined Maldives National University. I did a 1.5 years course of primary health care form Faculty of Health Sciences. I learned a lot during that 1.5 years and got the chance to work in 3 different hospitals as a student.
It was during my last semester, I came across an advertisement from Blek Foundation page about joining medicine through premed. At that time I didn't know much about the Emilio Aguinaldo College or Philippines. After applying I did little research about about the college and my parents approved, so I decided to come here.
What was the biggest difference between your expectations of entering Med School when you were doing A'level, and the actual experience of being there?
Well, A'level was hard. And I knew that med school would be way more tougher than that. Since I already had some knowledge about the basic anatomy and physiology, from the course I did from FHS, I did not face many challenges when I first started med school. It was the same things they taught here in the premed course.
How is your daily routine like?
I have a 'weird' daily routine as my friends say. My day usually start at 1 or 2 am. Because I find it really easy to concentrate during that time. After waking up, I revise the topics of the previous day and try to read in advance for the next day's class. Sometimes my sister would call to check up on me and to keep me awake while I study. And before fajr I take a nap for 30 minutes and wake up at 5:30 am. After praying fajr I start getting ready for college. The classes here starts at 8 am.
Before going to class I prepare my lunch, because I'm not a fan of fast food and restaurant food. I make sure that I have enough time to take my breakfast, because I cannot start my day without a breakfast.
Morning classes would usually last till 12pm. Depending on the length of the lecture, sometimes we get an early lunch break. But usually the lunch break is from 12 to 1. And again the classes will resume from 1 till 5 or 6pm.
I really appreciate our college for having a prayer room, because we don't get long breaks to run home and pray.
As soon as I get home, I cook my dinner and wash the day off. While having my dinner I watch something from Netflix or just scroll through social media apps.
The most important part of my day is calling home. I make sure to call them everyday after class, because at times thats the only thing that keeps me going. After calling home, I do my assignments or any other group work thats due for the next day. I make sure to finish all the work before 8:30. I sleep around 9pm. And I try to get at least 4 hours of sleep.
How was your first year like?
First year of medicine was both exciting and challenging at the same time. In other words it was like a roller-coaster ride. I was most excited about the dissection classes we had. Some days the smell of the fomaline would be so strong, we all would come out the lab smelling like living cadavers. But secretly I always looked forward to the next dissection class. Even though I had some knowledge about anatomy and physiology, the first year of med school was hard. Because we had to learn each and every nerve, musle and bone in the body and relate their functions to the normal physiology of the body.
There comes times where things get so overwhelming and all I can think about is quitting, but my sister was always by my side to give me support. During such times I always think about the proud faces of my parents and grandparents when they tell their friends that their daughter/granddaughter is going to become a doctor and how proud I will be of myself as I have achived my childhood dream.
What is the hardest part about the job you're preparing for?
The hardest part of being in a med school and becoming a doctor is, being strong. Living alone and away from home is already hard and on top of that we have to study a huge content in a short period of time. At the beginning you will feel that you have enough time, but the reality is there is never enough time to study and absorb all the information. This is not O'level or A'level, this is med school. And in med school there is so much to study and so much to learn in such a short period of time. You will not have a tutor at home to teach you. You have to do all the studying. And sometimes you won't be able to cover all the contents. This is the time you will feel like a failure. During such times, you have to learn to be strong on your own. Nobody has got your back. You have to face it alone and keep going.
Name your favorite medical text book.
Robbins and Cotran Pathologic Basis of Disease.
What books, films or other media come to mind as having been particularly important to your field?
House MD, Grey's Anatomy and the movie Gifted Hands.
Some times these medical series and movies can be misleading. But, after watching it, I get motivated to become a successful doctor. Their busy schedule and rushing to surgeries or emergencies and saving lives. It all motivates me.
What is the most effective way to study in Medical School?
There is no perfect way to study. For some students byhearting might me the be most effective way while for others, understanding the concept is enough.
For me, instead of byhearting, I try to understand the concept of each topic. Because the written notes in the book only gives us an idea of the topic, so I believe that byhearting it, without understanding the concept would not be that helpful. But yes there are some subjects in which byhearting is needed.
In order to adapt an effective way of learning, try to take a small break (10-15) in between, while you are studying. And try to take short notes as this will come in handy while you are revising during the exams.
Do you need High grades to become a decent doctor?
Yes and no.
Yes, because academically we need high grades in order to pass and survive medical college with high competition. So to make it from one year to another you need high grades.
No, because a piece of paper and a grade on it is not enough to prove the intelligence of a person. As people say, don't judge a book by its cover, don't judge the doctor or medical student by the grades. But judge him/her based on his performance. Because its the discipline, dedication, hardwork and empathy that makes a person a good doctor. At the end while dealing with a patient, your high grades won't help you if you don't know how to apply it in real life
Finally, what is the one tip/advice you want to give to our readers?
Medicine is not easy. And there are no shortcuts to become a successful doctor. Work hard and never procrastinate, In Sha Allah you will reach your goals. Most importantly, your goal in med school should never be to just pass the exam. Study hard and study for the day a patient's life is in your hands.
Related Articles
Recent Articles