in My Medical Student Life
By Nabeel Ibrahim
Published on 30/10/2019
I'm AMAN WASEEM and this is My Medical Student Life
Mohamed Aman Waseem, 24, is currently in his fourth year of Medical school. He won 1st place in the A'Level National Top 10, and won the presidential scholarship to study in IMU, Malaysia. It was a pleasure for me to interview Aman for My Medical Student Life.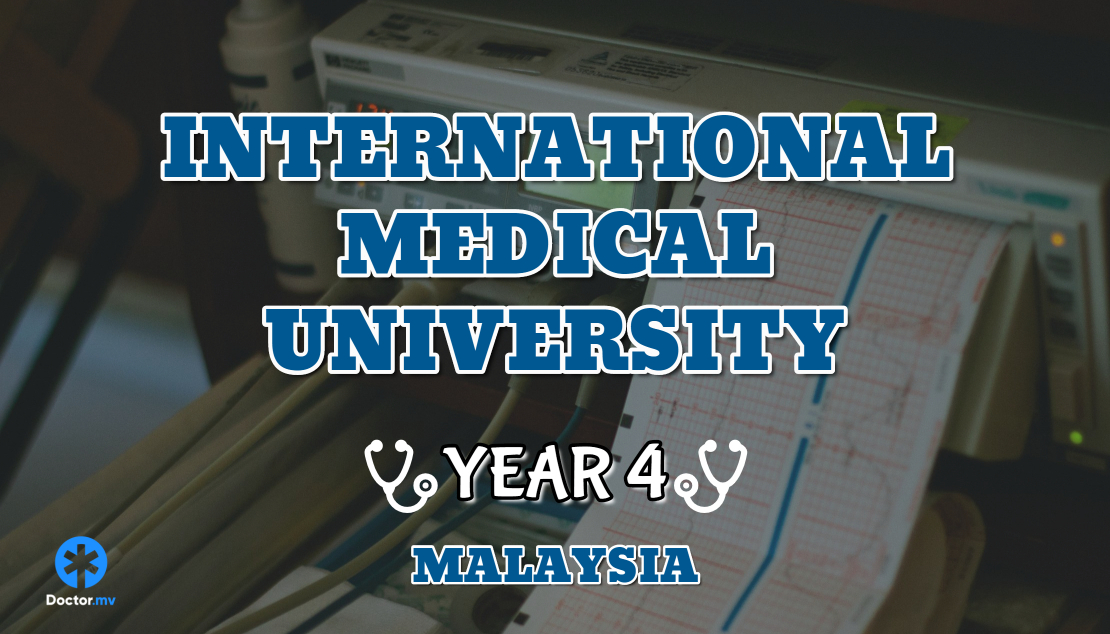 Nabeel Ibrahim
Published on: 30/10/2019
Fourth Year
Malaysia
International Medical University
Mohamed Aman Waseem
Advertisement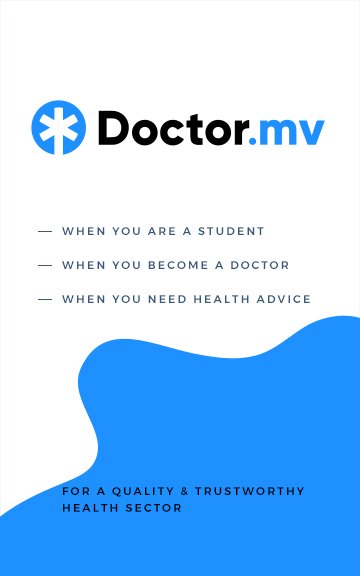 University
International Medical University
Current Year
Fourth
Medical Specialty Interested in
Nephrology/Endocrinology
One Word that Describes You
Introvert
Most Intriguing subject in Medical School
Internal Medicine
What was your path to Medical School like?
I completed my O'levels from Majeedhiyya School in 2011 and completed my A'levels from Centre for Higher Secondary Education in 2014.
I was always curious and keen on learning about how the human body works and the more I knew, the eager I became to gain more knowledge. Even so, during my secondary and high school I disliked biology and neglected the subject due to topics not related to human biology. I even failed in biology in one semester. However, I realized that in order to achieve my goal of becoming a doctor I had to do well in biology.
Therefore, at the end of grade 12 I studied really hard and by god's blessings got an A in my final A'level exams. Initially I had gotten a B in Dhivehi which was very disheartening. Following my friend's and family's advice I applied for recheck and by god's blessings it changed to an A. That was one of the most happiest days of my life as it meant that I would get the president's scholarship, which was a dream that I had been working to achieve for 12 years.
After A'levels I volunteered to work as a Clinical assistant in Indhira Gandhi Memorial Hospital (IGMH). After volunteering for 5 months I officially applied for the job and worked as a Clinical assistant for 9 months. As I worked in IGMH I realized that I had made the right choice choosing to be a doctor. I was inspired by Dr.Shiham, who is the first Maldivian nephrologist.
I heard about IMU through a friend and I really liked their program and as I wanted to stay close to home I chose to study at IMU. I applied through the online portal and staffs from IMU constantly stayed in touch throughout the application process and helped a lot. I started my studies in Feb 2016.
What was the biggest difference between your expectations of entering Med School when you were doing A'level, and the actual experience of being there?
During my A'levels I always thought that being in Medical school means studying 24/7.
However, after coming to IMU I realized that your presentation skills, communication skills, building rapport with patients, empathy and professionalism are equally important if not more.
How is your daily routine like?
I wake up at 6:00 am to pray Fajr. I take a light breakfast and go to wards at 7:30/8:00 am depending on the postings. In some postings we have to cover the wards so I am in the ward even earlier than that. I clerk patients and examine them and get ready for case presentations/bed side teaching sessions which is usually from 10 am - 12 pm.
We get a 2 hour break from 12 pm -2 pm during which I have my lunch, pray, rest and also get ready for the afternoon teaching sessions.
From 2 pm - 5 pm we have Task based learning (TBL) and seminars. After that I usually go to follow up with my patients. We are required to do a minimum number of on-calls in every posting so some days I stay back to do my on-call where I get the opportunity to observe, assist and also perform some procedures under supervision.
I usually come home before 6 pm if I am not doing my on-call. I have my dinner around 08:30 pm while watching series. After that I study for a few hours and then sleep around 12:00 pm
What kind of Medical Schools did you apply to and why?
International Medical University was the only medical school I applied to.
Medicine requires a good deal of independent study. How have you managed this approach to learning in the past?
During our primary, secondary and also in high school, we were not really taught on how to learn/study on our own. Important notes were always given to us by the teachers, and I never really learnt how to take notes while the teacher explains the lessons. Due to this I really struggled during my first year at IMU because I was not good at making my own notes.
However, IMU emphasizes on life-long self-directed learning which means that we have to study and learn new information continuously on our own even after medical school. All of our TBLs and seminars are prepared and presented by students and the lecturers will be the facilitators. The sessions are carried in an interactive, problem solving approach so everyone is required to study on our own before we attend the class. So during the past 4 years I have managed to adapt to this approach of learning.
Name your favorite medical text book.
Kumar and Clark's Clinical Medicine.
When you visit hospitals, do you get the chance to do more practical work, or is it more observation?
We are expected to do more practical work. We are expected to take histories and examine patients every morning before bed side teaching/case presentations. We are also expected to perform certain practical skills and procedures such as blood taking, but only under supervision
What is the most effective way to study in Medical School?
Most effective way to study is through patients. Taking histories, examining the patients and formulating differential diagnosis and the investigations I want to do before checking the hospital case files helps me a lot to improve my problem solving skills. It is easier for me to understand and remember the lessons more easily when I have seen a patient with the same condition or similar complaints.
Do you need High grades to become a decent doctor?
Grades are important to become a decent doctor. However, I believe life long learning is more Important.
Finally, what is the one tip/advice you want to give to our readers?
Do not become a doctor just for the title or for the money.