in My Dental Student Life
By Nabeel Ibrahim
Published on 09/04/2019
I'm ILHAM SHAREEF and this is My Dental Student Life
Ilham Shareef, 23, is currently in his 3rd year of Dental School at Baqai Dental College. He was the Maafushi School Captain in 2011 and loves to paint/draw in his free time. It was a pleasure for me to interview Ilham for My Dental Student Life.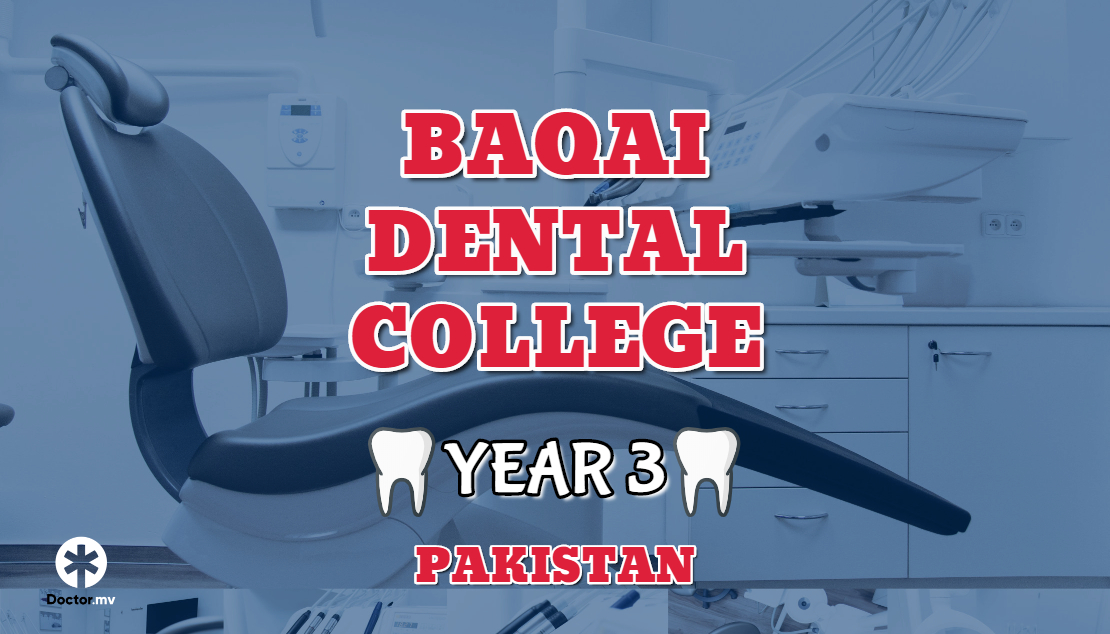 Nabeel Ibrahim
Published on: 09/04/2019
Third Year
Pakistan
Baqai Medical College
Ilham Shareef
Advertisement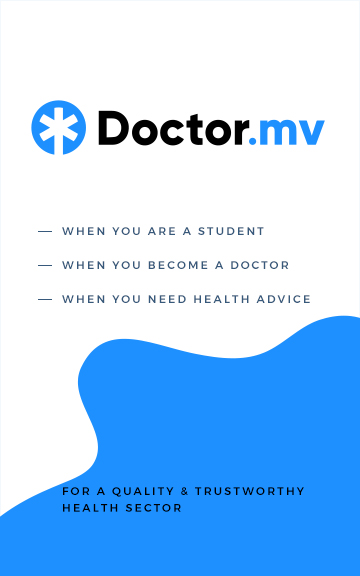 University
Baqai Dental College
Current Year
Third
Dental Specialty Interested in
Oral and Maxillofacial Surgery
One word that describes Dentistry
Proficient
Favorite Dental instrument
Dental Pliers
First off, tell us about yourself & your reason to choose Dentistry.
I was born and bred in Maafushi which is where I completed my O' level education. Afterwards I moved to Male' where I did my A'level in Villa International High School in 2014.
Soon after completion of my A'level, I joined a private company as a Human Resource Executive.
In the meantime I was constantly looking up for a post of clinical assistant specifically from Hulhumale' Hospital, since I moved there after A'levels.
3 months later, I got the post as a clinical assistant from Hulhumale' Hospital.
Since childhood I wanted to pursue a career in the field of Medical Health because I always had a keen interest in helping people. I started looking into Dentistry after a colleague of mine discussed about it as a career choice with me.
After that I started exploring the Dental department during my free time and that is what attracted my interest towards Dentistry.
Like most students, I struggled to get admission for an year after my high school due to financial instability.
The moment I got my funding in 2016, I started looking for Dental schools in Asia and came to know about Baqai Dental college through the Pakistan High commission in the Maldives.
What is the best part about studying Dentistry?
One of the things that makes me appreciate what we do is the fact that we give a smile to any patient who visits.
We have the skills and knowledge to give someone their dream smile. And that is something you could look back proudly in the end.
Yet, Dentistry isn't always about giving someone the perfect teeth. It also ensures overall health of a person considering how oral diseases are the key to most of the systemic diseases people face.
How do you deal with unexpected low marks?
I take it as an opportunity to rise above and show my true potential whenever I score low grades.
I always try my best to understand where I went wrong and try not to repeat the same mistakes again.
How is a day in Dental school like?
The first 2 years of my Dental school were pretty easy. But ever since I started my third year, it has been very hectic because that is when we started our clinical subjects.
I wake up for my Fajr prayer and then I get ready to go to my university at around 0845 am. Since it is the 3rd year we have few classes in the morning and then we start with our Clinical rotations which goes on till afternoon.
I usually reach home at 02 or 03 pm depending on if i have any tutorials in the afternoon. Once I reach home, I take a nap for around an hour and then I watch some movies, surf the internet and chat with my friends.
It is in the evening when I usually start studying with breaks in between for praying.
I try my best to revise all my lectures and get at least 8 hours of sleep, so that I wake up fresh for the next day.
Which textbook would you recommend to every Dental student?
Contemporary Oral and Maxillofacial Pathology, by J. Philip Sapp.
What are some of your favorite online resources/tools you use for studies?
Hack Dentistry and PubMed.
Best advice for handling criticism?
As a Doctor you are always bound to get criticized through out your whole career. Hence, it is important to listen to constructive criticism.
I personally believe that the key to a successful career is to accept constructive criticism in a positive way and work towards improvement instead of taking it negatively.
As a future Dentist, what do you think can be done to improve Dentistry?
Most of the diseases related to oral cavity are due to poor oral hygiene.
I think it is important that we move towards preventing these diseases through public awareness.
Finally, what is the one tip/advice you want to give to our readers?
Your life is not a timeline, where it is necessary to start studying and be graduated by a certain age. It takes time for the best things to come around in life.
If you are keen and interested in pursuing a career in Dentistry, it is important to always have faith and wait for the opportunity instead of giving up.
The My Dental Student Life series was created for the sole purpose of helping Dental students and aspiring doctors on their journey to become a successful Maldivian Healthcare Professional. Have a suggestion, idea or question? Email us.
Related Articles
Recent Articles