in Real Health Stories
By Moosa Shamikh Shareef
Published on 03/02/2020
The World from Nazif's Wheelchair 
We had the pleasure of talking to Ismail Nazif Saeedh, and hear about his journey and how he impacted thousands of people in the Maldives.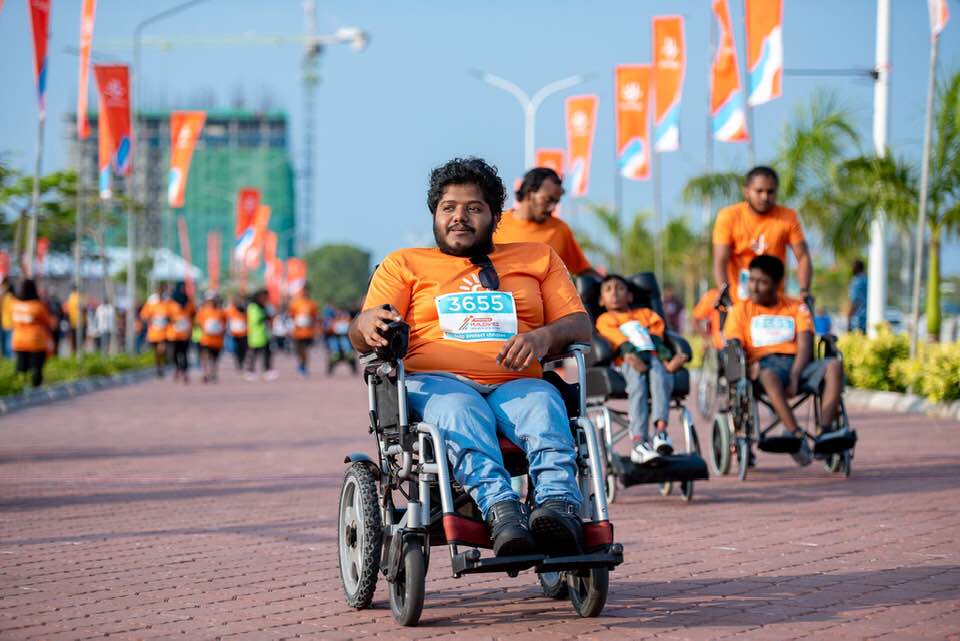 Moosa Shamikh Shareef
Published on: 03/02/2020
Hydrocephalus
Advertisement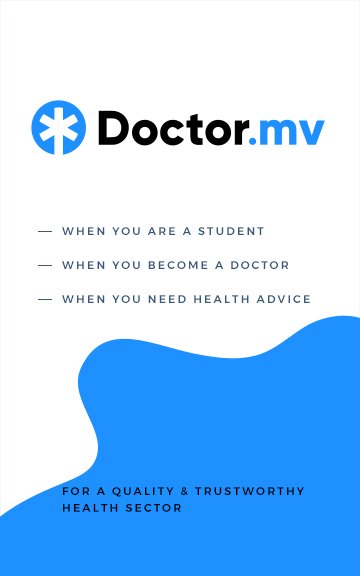 "Live life without regrets", a quote by which the brave-hearted Ismail Nazeef Saeedh lives by.
Since birth, Nazif has been struggling with Hydrocephalus, a rare condition which caused his legs to remain permanently paralyzed.
Throughout his life, he had to fight numerous battles, each testing his limits, and each making him stronger, inspiring thousands around him and hopefully, thousands more.
THE CONDITION AND SURGERY
The root cause for hydrocephalus is the accumulation of cerebrospinal fluid in the ventricles of the brain, which causes increased pressure inside the skull, affecting the victim's ability in body movements. This condition led Nazif to remain paralyzed waist-down. Further side-effects included tiredness and numbness, in addition to short-term memory loss.
The technology of the time enabled for him to be treated with Shunt surgery as a young child, along with 22 other surgical procedures to minimize the complications of the main surgery. Shunt surgery is a surgery in which a narrow tube is inserted into the body via an incision of the back of the head. One end is connected to the tissues of the brain and the other end to the urinary tract, from which the fluids are expelled via passing of urine.
21 years of the shunt being functional resulted in the production of a natural shunt in the body, due to accumulation of muscles around the shunt, in turn causing the shunt to be disconnected from the brain. Thus, the shunt had to be removed as soon as possible.
This phenomenon is temporarily removing the fluids from the body. However, if any symptoms such as nausea, vomiting or disorientation occur, he has to immediately go for a diagnosis.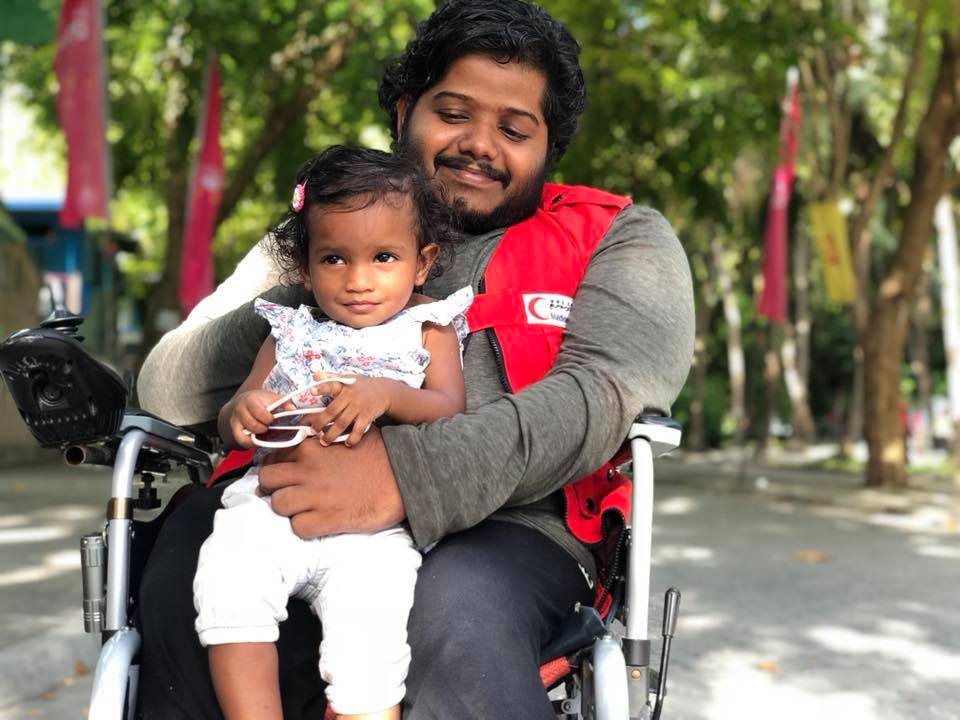 THE CHALLENGES
Nazif has been working as an administrative officer at STELCO's Villimale' branch for the past 3 years. The fact that someone like him got such a position is an inspiration for other disabled people. After being employed, he came across many challenges and met different types of people.
Like any other person living in Villimale', Nazif commutes to Male' via ferry. Expatriates aid him in entering the ferry in the process of which, the wheel chair is prone to damage due to mishandling or carelessness, which is often subject to the lack of awareness. Furthermore, the expatriates have difficulty interpreting the native language.
The ramps that were previously used to transport vehicles to Hulhumale' are now useless since the inception of the Sinamale' bridge for public use. He had to push back and forth with the council secretariat of Villimale' with his proposition to encourage use of ramps for the locomotion of wheel chair bound people. It took a great deal of effort for him to bring this initiative to fruition.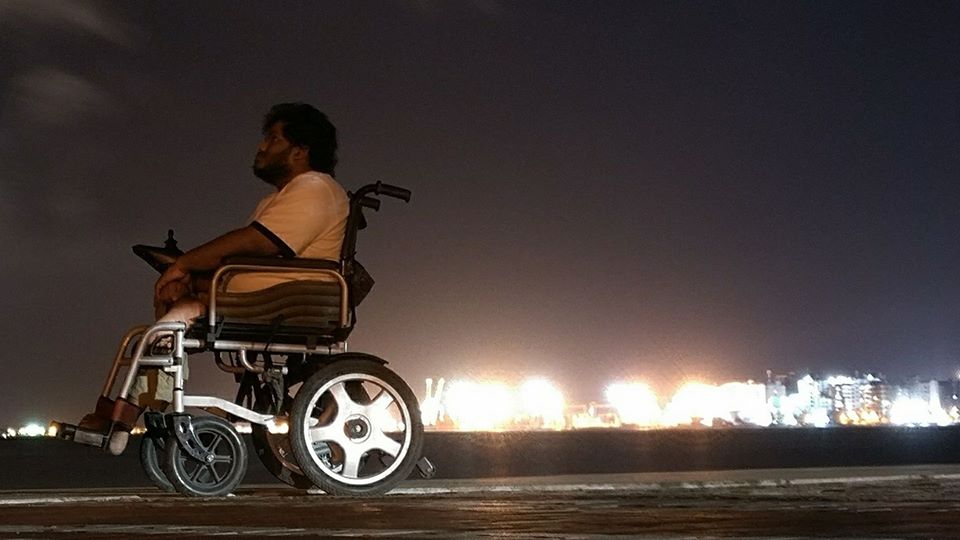 SUPPORT SYSTEM: ONE-HUNDREDTH DAY AT HOME
He implies that his friends are supportive and that it had a lot of positive impact on his life and on the way he views the world as an individual.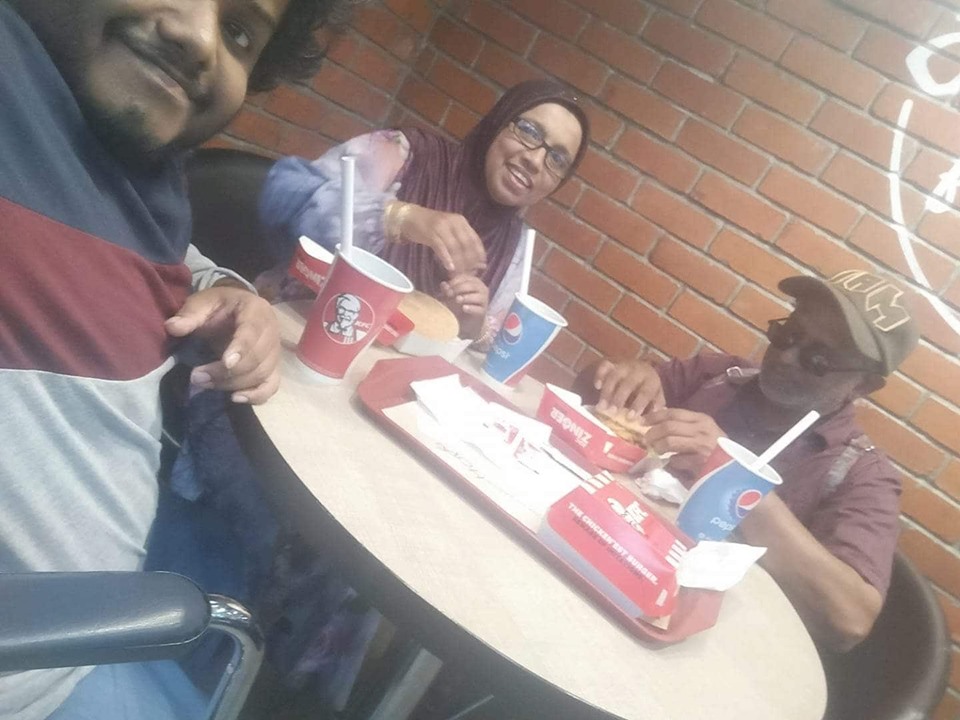 For instance, they carry him along with the wheel chair if there are no elevators in the restaurants they visit. His friends regularly visit his place and take him out on walks as well as on trips around Male' and Hulhumale' in order to make him feel at ease and for him to know that there are people by his side.
While his father was working abroad, his mother raised him and took care of his medical needs along with the unconditional support of his father.
Yet another important figure in his life is his ever-loving girlfriend, with whom he had overcome several obstacles together. Then and now, she continues giving him her full-fledged support and care, for which he is ever thankful for.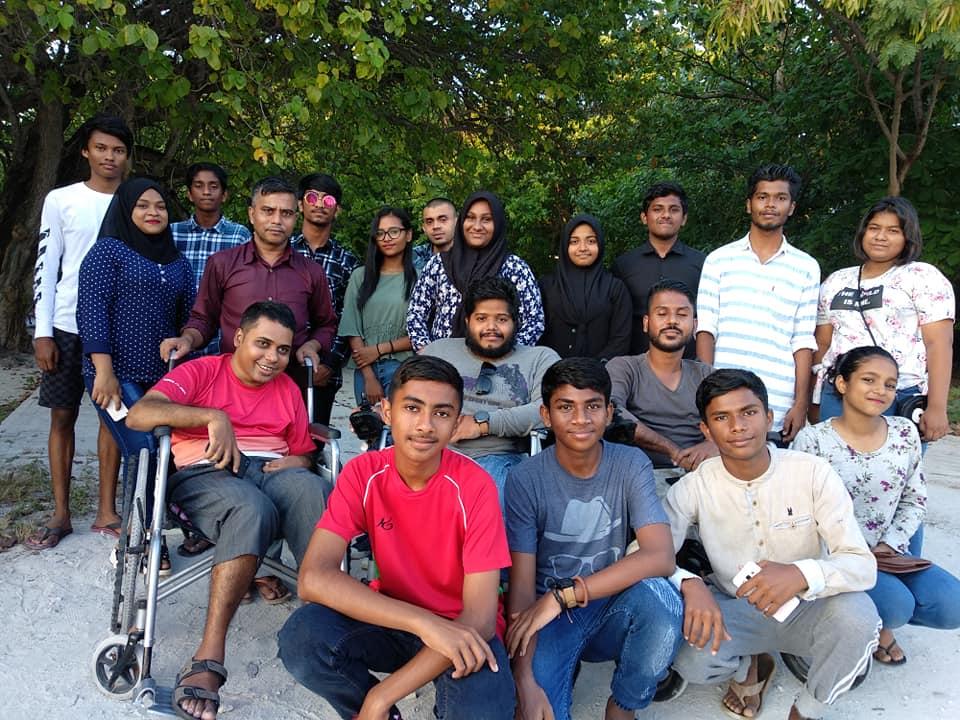 HIS CONTRIBUTIONS TO THE COMMUNITY
Despite his condition, Nazif has always been calm and an open-minded individual. He had been active and an important figure in the Maldivian Red Crescent since its inception, and is still moving on strong, aspiring and inspiring on his journey.
He now has his own non-profit organization. Nazif wishes to take small steps gradually to spread awareness about people with disabilities through his organization.
It should be noted that despite any relevant financial support, the organization gets abundant support from the public, institutions and other organizations in the bigger picture. This is something that he sees above any financial support.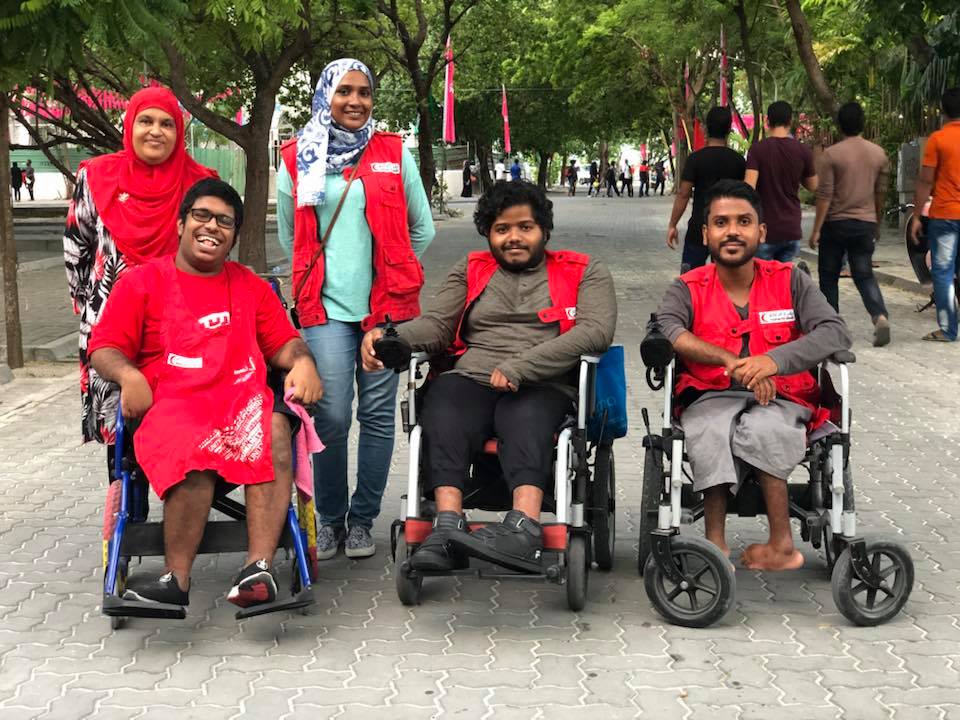 Today people accept the disabled community. The disabled community is more engaged in social activities and events. Meanwhile, Nazif urges the disabled community to fight for their rights and live the life they were meant to have.
Even though one is born disabled, or imperfect, Nazif has taught us, that anything can be achieved through hardwork, mental forte, and dedication. To never give up.
Readers discretion: The content within the above article and all statements involved does not reflect the views of Doctor.mv or the author. Any and all statements are directly derived from the person of interest.